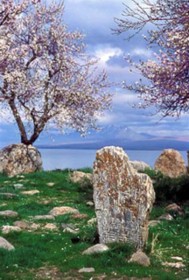 Halloween's almost here - I have to post some weird stuff.


Ancient Tombs in Timeless Landscapes
The guidebook stated "that there were more than 500 dolmens in Lot alone, dating from 2500 to 1500 B.C. A little more poking turned up a staggering claim: the limestone plateaus, or causses, of southern France and nearby river valleys are home to the greatest concentration of dolmens in Europe. Forget the standing stones at Carnac in Brittany, or the grandeur of Stonehenge; for sheer numbers, this was the place to be, With 800 dolmens documented in Quercy and 1,000 in Rouergue, the lure of prehistory was too great to ignore..."


Edinburgh's Ghosts
Fresh light is to be shed on one of Edinburgh's darkest secrets with plans to turn a "haunted" lane into a tourist attraction.

The ghosts of 17th century plague victims are said to inhabit Mary King's Close. According to legend, the entrances to the street were sealed up to prevent the spread of the disease - leaving those inside to perish.

Last year scientists monitored the close and Edinburgh Castle's dungeons in an attempt to establish whether there were any ghostly goings-on. The investigation was led by Dr Richard Wiseman of the University of Hertfordshire, who said he was encouraged by the findings. Volunteers reported apparitions and physical contact during the 10-day investigation.