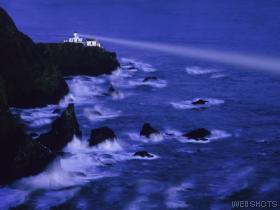 Spent yesterday in a Nyquil-induced state of catatonia, sort of watching college football games. College refs suck.


Thousands Rally Around World Against Iraq War
WASHINGTON (Reuters) - Tens of thousands of anti-war protesters marched on the White House Saturday to express opposition to a possible U.S. attack on Iraq, some chanting slogans accusing the Noocyooler Nitwit of planning genocide. Thousands more people took part in anti-war demonstrations in San Francisco, Berlin, Amsterdam and other cities.

The protesters brandished signs reading: "No Proof, No War," "Bush Sucks" and "Pre-emptive Impeachment." Some protesters carried Iraqi flags. "No war, no way," shouted a protester wearing a mask of Bush with horns and a pitchfork. "George Bush, you can't hide. We charge you with genocide!" chanted the demonstrators, who were escorted by mounted U.S. Park Police and watched by 600 police officers along the route in the heart of the nation's capital.

Police did not give an official estimate of the size of the crowd in Washington. Tony Murphy, an organizer of the event, told Reuters 150,000 people participated.

In San Francisco, known for its liberal politics and history of activism, a crowd that police estimated at about 42,000 marched near the city's historic Ferry Building to its Civic Center.

In Germany, demonstrations were staged in about 70 towns and cities. The largest was in Berlin, where almost 10,000 people marched. In Amsterdam, some 4,000 people rallied in heavy rain to protest against U.S. policy.