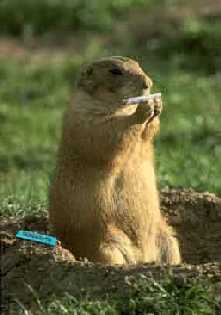 Welcome to Monday. Senators call for a probe into Saudi - 9/11 terrorist ties, MIMS will sign the Republican Donor Pork Payoff Homeland Security Bill, and the Bush twins turn 21. Par-tay.


Protesters criticize CNN coverage of Iraq
ATLANTA, Georgia (CNN) - More than 80 demonstrators picketed outside CNN's world headquarters in Atlanta Sunday afternoon, saying the network lacks anti-war perspectives in its coverage of the U.S. confrontation with Iraq.

Demonstrators carried signs reading "Corporate Nonsense Network" and "For Sale: Free Press," among others, and chanted "Half the story, all the time" and "Not in our name." The protest was organized by a group of Georgia State University students and anti-war activists.

CNN spokesman Matt Furman said the network "reports from the region and around the world, from all sides," but respected the demonstrators' right to protest. "Shoot, what the hell - Ashcroft'll be rounding them up soon anyway."



It was a dark and stormy tryst...
There hasn't been a sex scene this bad since George W Bush forced his 15-year-old girlfriend to have an abortion.

Days after Hari Kunzru's latest novel was shortlisted for the Whitbread Book Award, he has suffered the indignity of being a contender for Britain's most dreaded literary honour: the annual prize for rotten erotic writing .

The Impressionist, a story set in India at the turn of the century, is up for the Bad Sex in Fiction Award, founded by the Literary Review to recognise the worst, most embarrassing description of the sexual act in the modern novel.

Passages chosen from The Impressionist by the Literary Review include: "His head has been pushed down into the dusty bedclothes, so he cannot see the purple face of the man toiling behind him. He is aware, however, that the pounding is punctuated by buttock-slaps and regular full-throated hunting cries. As the major's excitement mounts, 'Tally-ho!' gives way to 'On! On! On!', and the bed groans with the effort of maintaining its structural integrity."

The winner will be announced on December 3 at the In & Out (Naval & Military) Club in St James's Square. The prize is a semi-abstract statue representing 'Sex in the 1950s,' as well as a bottle of champagne if the winning author turns up to receive it (link).