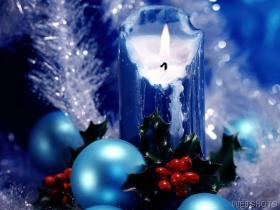 We're back! Hope everyone had a nice Christmas/seasonal holiday/couple days off from work. I'm still trying to recover from screaming kids, heavy meals, and losing sleep worrying about my job, or the possible lack thereof.

Anyhoo, I got some cool presents this year, instead of the usual bag o' coal:

One of those triple-tube bird feeders to replace the one that was torn down by bears

A silver and amethyst ring, very Celtic-looking

Some DVDs ("What're you getting Patton for? That's a republican movie!")

Books: The Most Beautiful Villages in France, and Lord of the Rings: Weapons and Warfare

An electric guitar! This is my very first one - I used to play acoustic, but stopped when I got bored with the nylon-stringed monstrosity I was given as a gift as long time ago. First things to learn: Sweet Child O' Mine, and a kick-ass version of Carol of the Bells that I heard on Christmas that sounded positively demonic.