"My son died for nothing"


Come out, come out,
George Bush
.
Come out from behind the concertina wire and your phalanx of security thugs.
You ran away from the Texas National Guard and now you're running away from a wretched 48-year-old woman.
Come out of your bubble world and see the misery you've caused, you chicken-hearted phony.
-
Mike Whitney
, via
Easy Bake Coven
.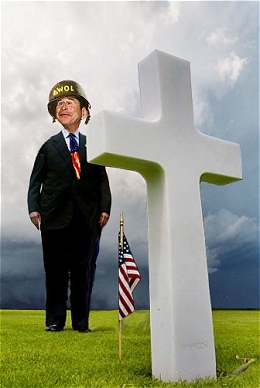 ***