NEW LINKS!
MikeHersh.com and Counterspin - "An Unofficial First Amendment Zone" for political commentary and analysis!






Thanks to my buddies at AMCGLTD.COM for this: links to the new De-motivational Posters! A sample: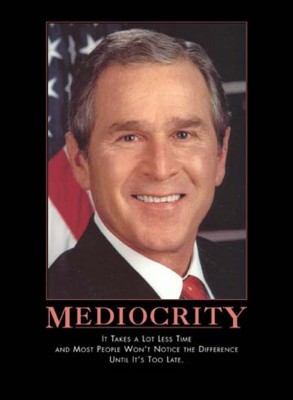 MORE ON MICHAEL
"There is no such honor," MTV's Joe D'Angelo reported on MTV.com, noting that Jackson was very confused. On the morning after, a Jackson source fumed: "Britney handed him the award! It was silver with a red bow...what do they mean, there is 'no such award'...what was the award then? This is no way to treat the artist which put MTV on the map!" (from the drudgereport.com).

'Put MTV on the map'?? I don't think so.